With changing market dynamics and a shift in buyer behaviour, organisations need to understand the importance of leveraging and empowering their presales resources. Buying complex enterprise/B2B-software has become more complex than ever before. As a result, facilitating the buyer's purchasing process and helping them buy through prescriptive advice has become a critical objective for modern presales to increase customer satisfaction and loyalty.
Too often, presales and solution consultants have been considered as technical sales support and being responsible for mostly product related questions.
The heroes usually work in account management, whereas presales is often being sneered at. This is also reflected in the huge delta in salaries between sales reps and presales consultants or their company internal standing.
But presales is far more than just technical sales support. Doing demos, answering to RFPs and taking over technical questions is only a tiny fraction of what presales needs to master nowadays.
Instead, presales must become a critical resource and unfair advantage. Leveraging presales resources and skills to facilitate the buyer's purchasing process has become a key success factor and differentiator in competitive markets.
Buyer Behaviour Has Changed
Products are becoming more and more exchangeable; rather than trying to win a deal pitching feature over feature or differentiating via price, presales can make all the difference to provide the best value for their clients.
Buying behaviour has changed significantly during the past few years, and so have the requirements for modern presales consultants. Understanding how market dynamics have changed is critical to enable presales to safely guide their buyers from the start towards the finishing line.
Selling, but also buying complex enterprise software has become more difficult than ever before. In a survey of more than 250 B2B customers, Gartner Research found that 77% of buyers rated their latest software purchase experience as extremely complex or difficult.
Buyer Enablement – The Importance Of Guiding Your Buyers
Looking at today's buying journey which has been illustrated by Gartner, it is quite obvious that buying complex enterprise software is everything but a straight and linear process: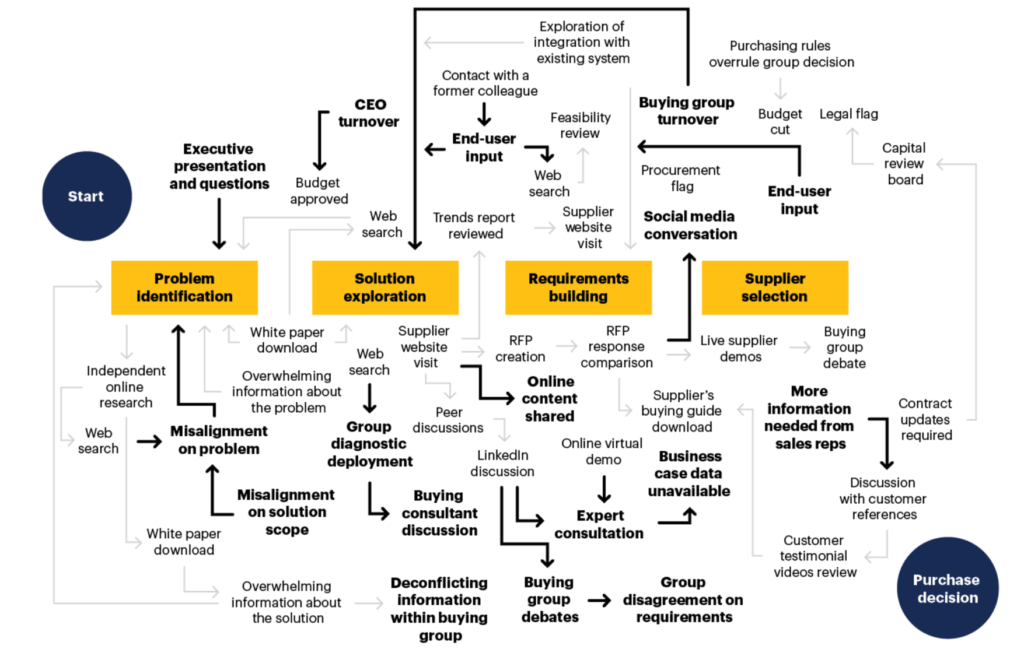 The modern buying journey consist of various stages buyers need to complete in order to make the purchase. At each stage, they are facing new tasks and objectives they have to accomplish in order to advance their purchase.
But more importantly, the buyer's journey is full of pitfalls, unexpected challenges and dead ends.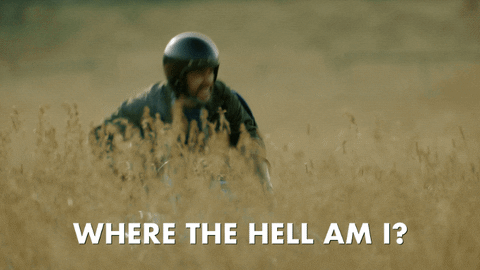 And because most buyers have never experienced a similar purchase, it is within presale's responsibility to guide their clients through this jungle.
Presales has been through similar processes in previous client interactions several time. Hence, it's them who know about the obstacles. It is them who got to make sure their buyers are not doing the exact same mistakes as previous clients and avoid trapping into any of the pitfalls.
Modern PreSales Skills
The core objective of modern presales consultants is to help their buyers buy. It is all about providing them with prescriptive advice and practical support to make the buying process easier to navigate and complete.
Being aware of your buying champion's objectives and challenges is your single best opportunity to leverage your know-how and become your buyer's renowned partner.
Your champion has never been through a similar process, but you have – multiple times! And guiding them with your expertise, proactively anticipating potential challenges and time-consuming setbacks is what makes you their preferred choice.
Of course, technical expertise is required in order to match your client's requirements with your software solution. But facilitating the purchase process by narrowing it down into an easy-to-manage process has become significantly more important.
This is what allows you to build long-term, substantial two-way relationships, a high level of customer satisfaction as well as customer loyalty.
Being empathetic allows you excel at what you are doing and fast-track your professional career to ultimately, become a key asset who is driving customer satisfaction and business growth at your company.
PreSales – Far Beyond Technical Sales!
Presales objectives have changed with new market dynamics and a shift in buyer behaviour. Buying and selling enterprise software has become more difficult than ever before. But knowing about your buyer's challenges allows you to leverage your know-how as an unfair advantage. Guiding your buyers throughout their buying journey and facilitating their purchase has become critical to differentiate from your competitors and increase the perceived value.
Sales organisations have to understand how to leverage their presales folks to increase customer satisfaction; likewise, presales needs to be aware of the huge impact they can have for their clients success and long-term business growth.